Need a Damp Proofing Course in Gateshead?
If you live in the Gateshead area and have found damp in your property then we can help. Our experienced team has been providing damp proofing services to domestic and commercial customers for years to deal with damp problems such as rising damp, penetrating damp, condensation, dry rot and woodworm.
What we can help with
Damp Proofing in Gateshead:
Our damp proofing method works by creating a solid barrier against damp - this prevents damp setting back into the wall in the future for the treated walls. This along with our other damp proofing services ensure that damp doesn't wreak havoc in your property again.
Rising Damp:
Rising damp is a common problem that happens due to homes being built on damp soil. The moisture then rises up through the walls in the property - hence the name 'rising damp'. As you can imagine this causes the property's walls to absorb the moisture like a sponge causing big issues in your home.
Penetrating Damp:
This type of damp usually occurs when vulnerable areas allow moisture through them. These include access through roof tiles, clogged guttering, damaged pointing, inadequate damp proofing. All of the above are ways penetrating damp can attack your property.
Condensation:
Condensation is a very common moisture problem in homes across the country resulting in moisture gathering in certain areas as well as green and black mould forming on clothing, ceilings, walls and various surfaces.
Dry Rot:
Dry rot is caused when moisture combined with lack of ventilation provides the ideal conditions for fungus to attack. It can affect all types of property, historic or modern and can grow within the cracks and cavities in the walls feeding off debris and wood behind the plaster.
Woodworm:
Woodworm is a name given to the infestation of a wooden item by the wood-eating larvae of any of many species of beetle. Signs of woodworm usually consist of holes in the wooden item, with live infestations showing powder around the holes.
---
Gateshead Damp Proof Specialists
At North East Damp Specialists we have a multidisciplinary team standing by ready to take care of your Gateshead damp problems.
We make the process easy for you by providing a FREE survey, followed by our recommendations with a competitive quote no matter the job. Our friendly team then complete the work - we have everything covered from providing the damp proofing course to plastering and also joinery to ensure your property is not only damp proof, but also looks like new once the work has been completed.
---
We offer up to 30 year guarantees on all damp proofing and timber treatments along with optional third-party protected guarantee underwritten by Westminster Guarantee Protection Trustees.
Why choose us
Team of friendly staff
All work completed to the highest standard
30 year guarantee on certain jobs
Free damp and dry rot surveys
Experienced technicians & surveyors
We specialise in
Damp proofing
Damp surveys
Rising damp
Dry rot & woodworm
Condensation
Plastering
Joinery

---
Damp proofing services in Gateshead
100% success rate
30 year guarantees on all treatments
Provide free quotations
Competitive prices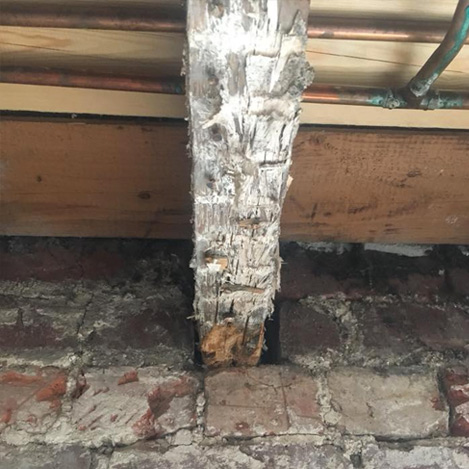 ---